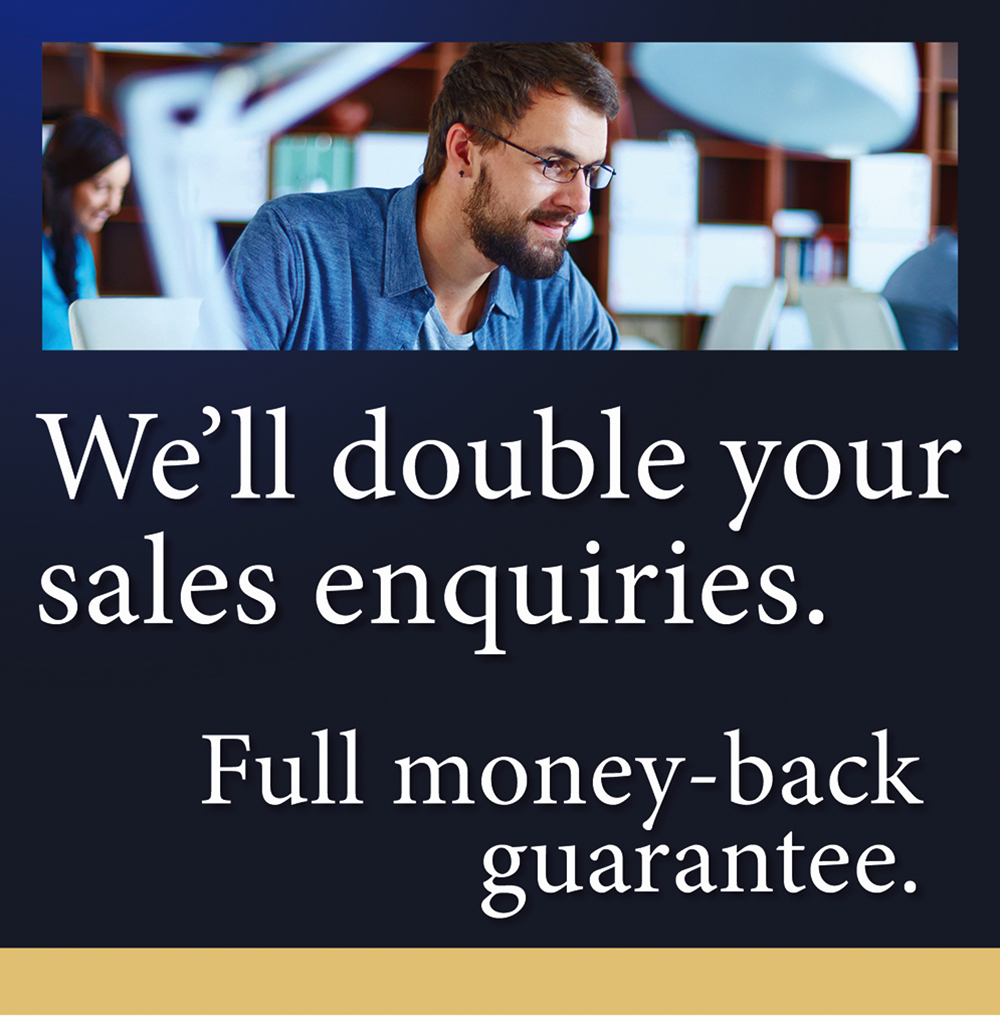 We develop marketing strategies to generate more, better quality, sales leads from your website. 
If you're using Google Ads (formerly AdWords), we'll double your sales enquiries from your Google budget, or refund all our fees.
Whilst we work with you, we won't work for your competitors.
Method
We've developed:
Processes to clarify and improve your marketing proposition. Differentiating you from your competitors – and identifying your marketing "sweet spots".
Website user interface designs that clearly and simply promote your strengths, whilst being fast and intuitive.
Paramarq's Paradaptive® website personalisation system that personalises the content of your website to better suit the needs of each individual visitor.
Google Ads / PPC / SEO strategies to promote your site and optimise your budget.
Each of these steps compound to increase the percentage of your website visitors making sales enquiries – typically by 300-500%. This is backed by our performance guarantees.
Impact
We enable you to:
Increase your marketing ROI – by delivering the sales leads you need to grow.
Profitably target previously uneconomic markets.
Typical Clients
Typically we work with the CEOs of companies with 3-30 office-based staff, needing sales leads to improve their sales performance.
Proof
Read our case studies. Some were written by Google, not us. They prove effectiveness of our services.
Next Step
Contact us for: great results, honest advice and a long-term, profitable, relationship. Call us on 020 8998 5728.