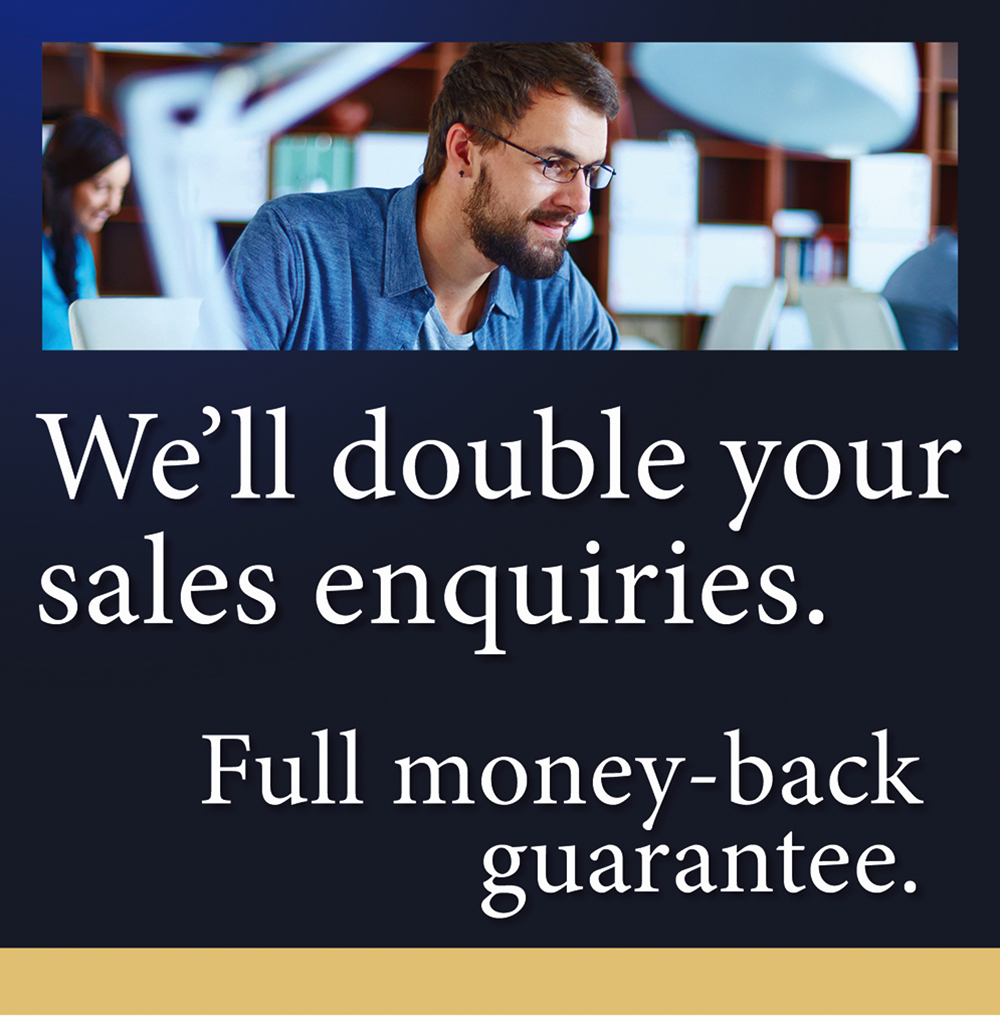 If you're using Google Ads (formerly AdWords), we'll double your sales enquiries from your Google budget, or refund all our fees.
Whilst we work with you, we will not work for your competitors.
We mean it.
We'll:
Reduce you cost per enquiry by at least 50% on a like to like basis i.e. double the number of leads generated from your Google Ads budget.
Maintain or improve your current sales lead quality levels – and feed your sales pipeline. Making the most of your marketing budget.
Use your definition of sales enquiry (conversion) to ensure there's a true like-for-like comparison.
How can we achieve this?
We use three, simple, separate processes:
We challenge, clarify and tighten your marketing proposition to ensure it's right for your market.
We improve your website usability and customer experience using our:

Graphical User Interface (GUI)

We improve your Google Ads campaign.
We then ensure they are perfectly aligned to your business goals.
Proof
Read our case studies. Some were written by Google, not us. They prove effectiveness of our services.
Next Step
Contact us for: guaranteed, honest, results and a long-term, profitable, relationship. Call us on 020 8998 5728.